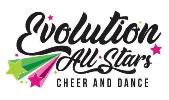 Recreational Classes, Semi Competitive and Elite All Stars Competitive Cheerleading and Elite Competitive Dance teams!
1 Highpoint Boulevard – Unit 7
Woodlake
Ellenbrook 6069
Ph: 0419 009 494
Email: evolutionallstarsaustralia@gmail.com
Visit the Evolution All Stars Cheer and Dance facebook page
Have your Dance/Drama Services featured here! Contact Us
If you need Ellenbrook Dance Services or Ellenbrook Drama Services as in Performing Arts Props, Stage Props, Ballet Supplies, Dance Costumes, Lighting Equipment, Stage Equipment, Theatre Costumes, Dance Classes, Dance Academies, Dance Teachers, Ballet Classes, Ballet Academies, Performing Arts Training, Performing Arts Academies, Drama Classes, Drama Academies, Acting Lessons, Acting Classes, Drama Teachers, Theatre Training or Theatre Classes you will find ellenbrook.net.au has the best selection of almost every Dance Specialist and Drama Specialist in Aveley, Belhus, The Swan Valley, The Vines and Ellenbrook!