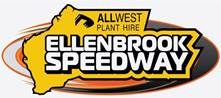 Track Address :
288 Ellenbrook Road
Bullsbrook 6084
Directions : Note: There are roadworks in this area so prepare for detours!
Turn off Great Northern Highway at Apple Street, Upper Swan. Continue until Railway Parade and turn Right. Continue until Maralla Road and turn Right, you will see the Speedway
For Ellenbrook residents: Travel all the way down Broadway/Banrock Drive until the end. Go across the bridge on Dunnett Drive and continue to Maralla Road. Turn Right and travel 1k, you will see the Speedway
Ph: 08 9571 1131 (Track – Race Days Only)
Postal Address
1 Eaglemont Drive
Swan View 6056
Ph: 0407 371 551 Secretary/Treasurer: Gemma Oldfield
Email: rdaellenbrooksecretary@gmail.com
Visit the Allwest Plant Hire Ellenbrook Speedway facebook page
Visit the Ellenbrook Speedway Instagram page
Visit the Allwest Plant Hire Ellenbrook Speedway website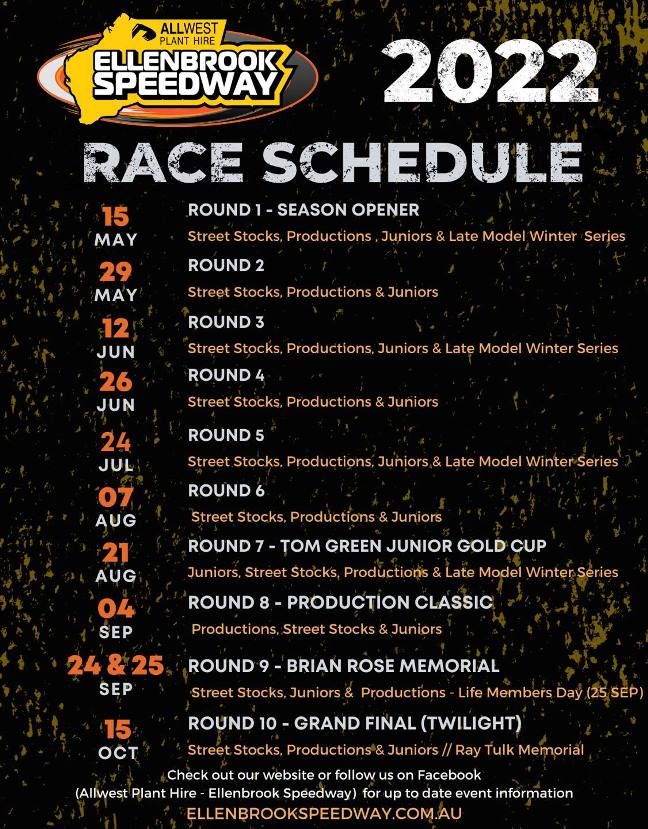 If you need Ellenbrook Sport Centres, Ellenbrook Sport Grounds or Ellenbrook Sport Facilities as in Recreation Centres, Leisure Centres, Playing Fields, Sports Fields, Sports Arenas, Race Tracks, Athletics Fields, Skate Parks, BMX Tracks, Tennis Courts, Netball Courts, Basketball Courts, Cricket Pitches, Football Ovals, Rugby Pitches, Soccer Pitches, Swimming Pools, Club Rooms, Pavilions or Stadiums you will find ellenbrook.net.au has the best selection of almost every Indoor Sport Facility and Outdoor Sport Facility in Aveley, Belhus, The Swan Valley, The Vines and Ellenbrook!